Surfin' Chili 2007: Things Yet to Come
It was the best of times, it was the worst of times.

For the first time in the history of Surfin' Chili, dating back to the pre-internet days of 1990, we came in the Top 10 in Judges' Choice Chili with an 8th place showing. Combined with our first-ever back-to-back First Place in Showmanship, it was arguably the best team ever. Well, except for the loss in Space Trivia.
As usual, we brought our A-game, bribing the judges and customers with our famous Jello-shot Dispenser System and Jell-O Shot Twister game, our Mardi Gras beads, and even our amateurishly misspelled Burma-shave signs.
This year we tried to go green (not counting the beads and lime Jell-O shots), and set up our Jello-shot Dispenser System (JDS) coolant water pump to run partially off solar power. Another secret weapon: Congressman Nick Lampson (D-Houston), who represents the JSC area in Congress. Click to enlarge the picture.
Our skit: Things Yet to Come, a look at the future development of the Crew Exploration Vehicle starring the Chili Pepper Dude as The Great Surfin' Chili Kahuna, featuring Facebook, Diet Coke & Mentos, Stephen Hawking on a dolly, William Shatner, Mike Griffin, and Mike Coats.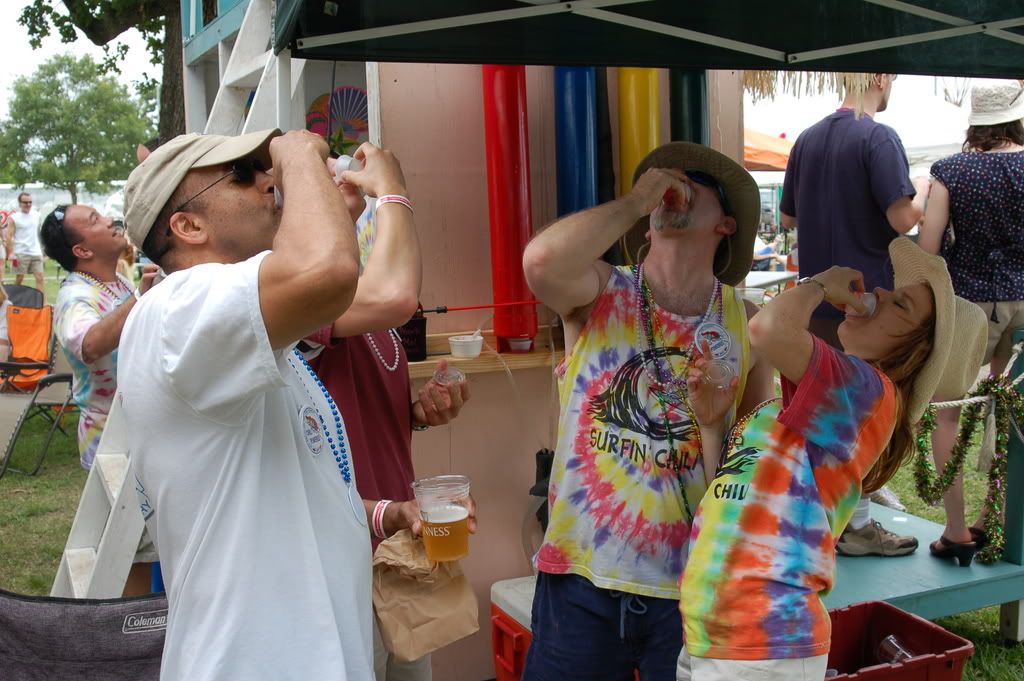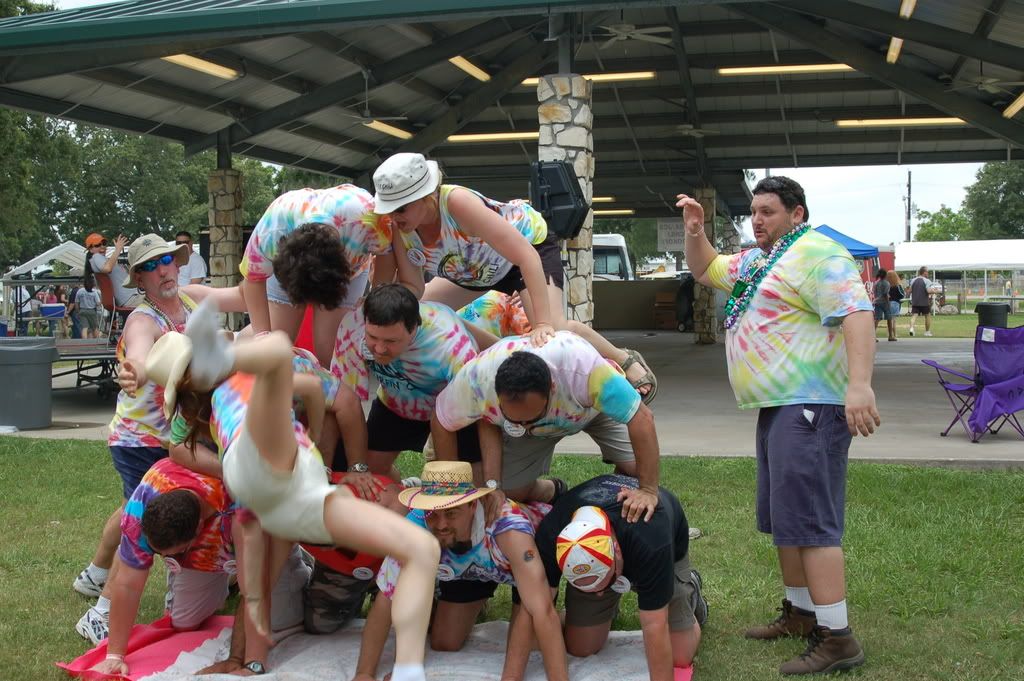 The best of times: first place in Showmanship, our fourth #1 and our eleventh trophy in 17 seasons, to go along with our first Top 10 finish in Judges' Choice. A third place in grapefruit pass (10th overall), second consecutive first in pyramid (6th #1, 10th overall), and third in spoons (8 medals). But sadly, we failed to place in Space Trivia this year.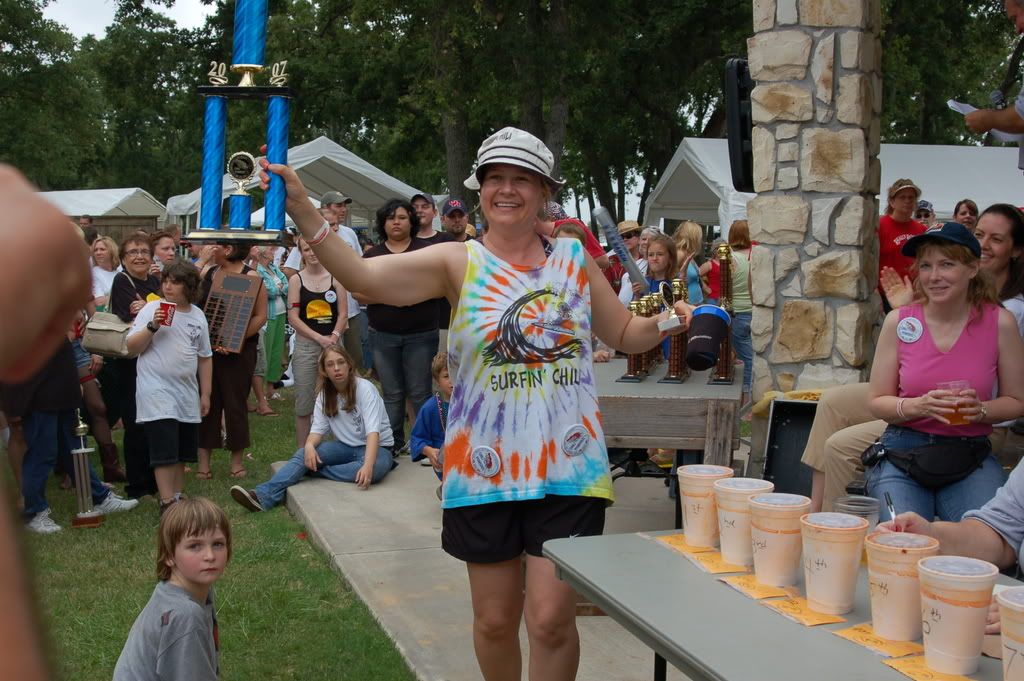 The worst of times: a couple people might have snuck one too many cherry bombs. Lessons Learned: 300 jello shots is more than enough and maybe we shouldn't be making them with tequila.
See you in 2008!