Surfin' Chili 2008: CSI: NASA
We had fun, though we didn't win much. But having fun is pretty much the whole part of it, right?

Sorting hardware at the setup, making jello shots, writing the skit, and putting the booth together.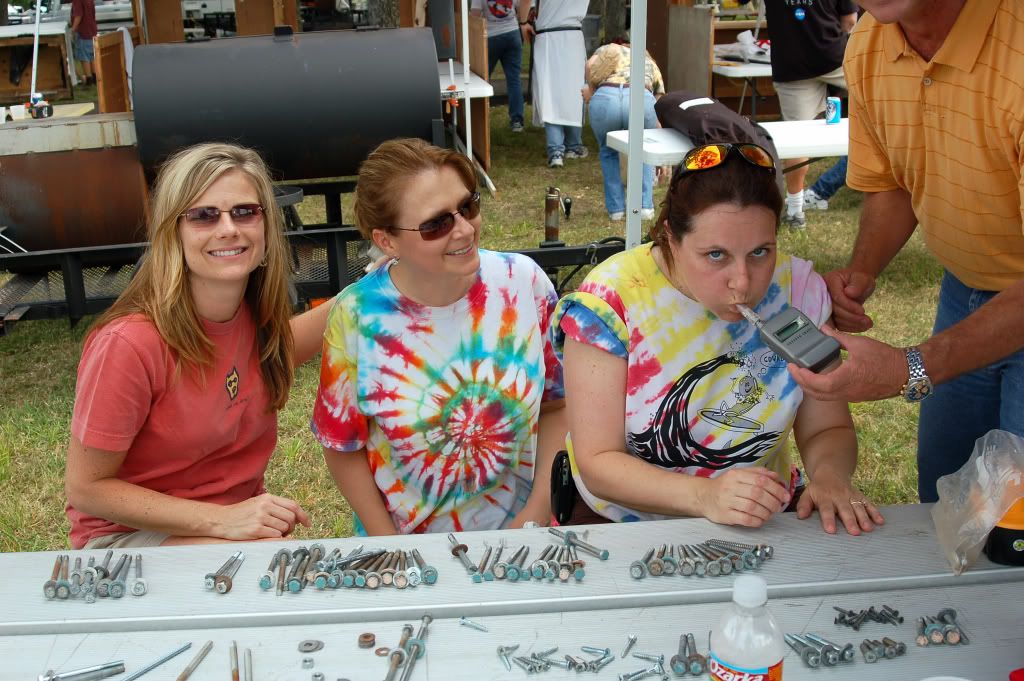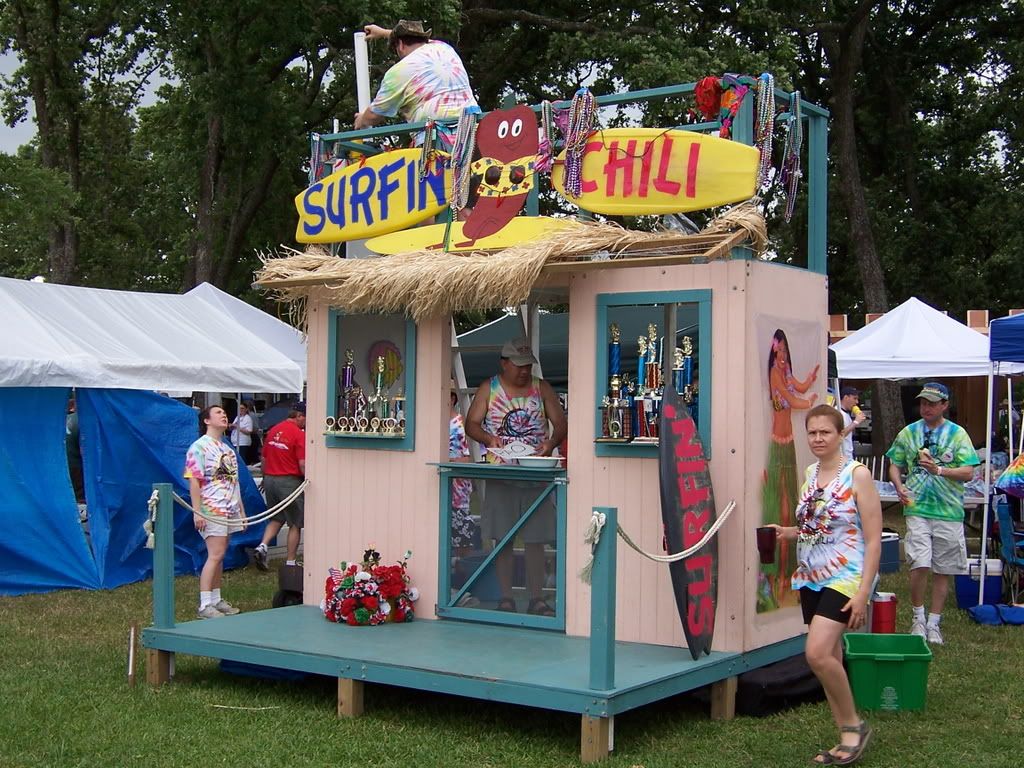 Hanging out, doing jello shots, and playing Twister.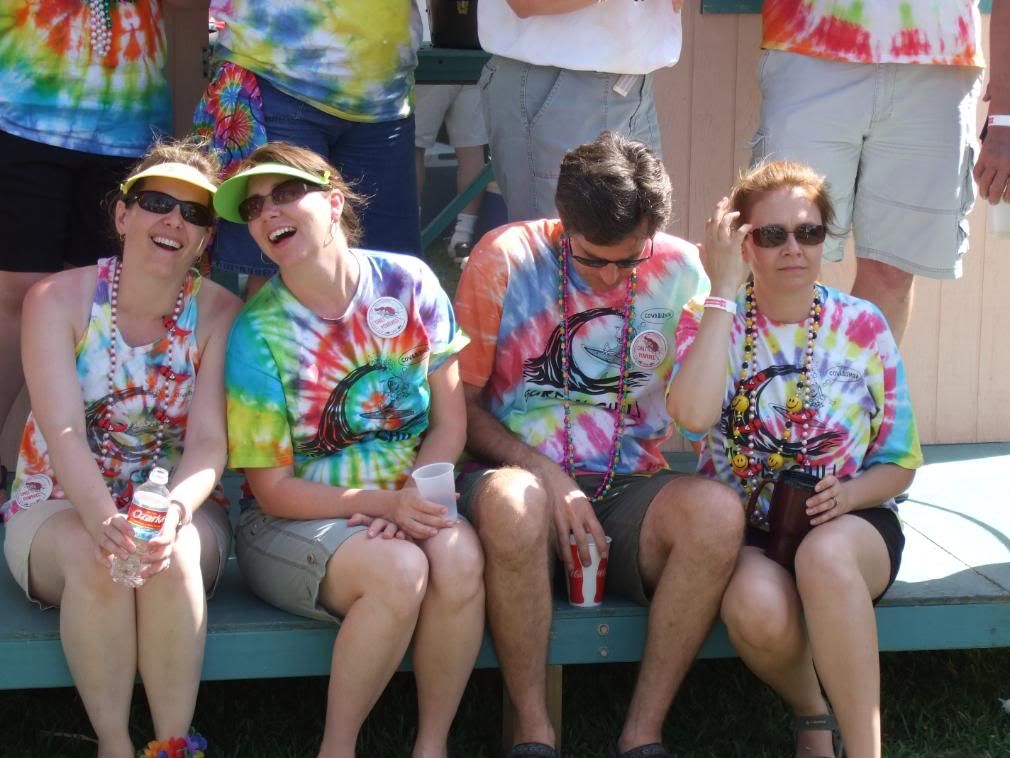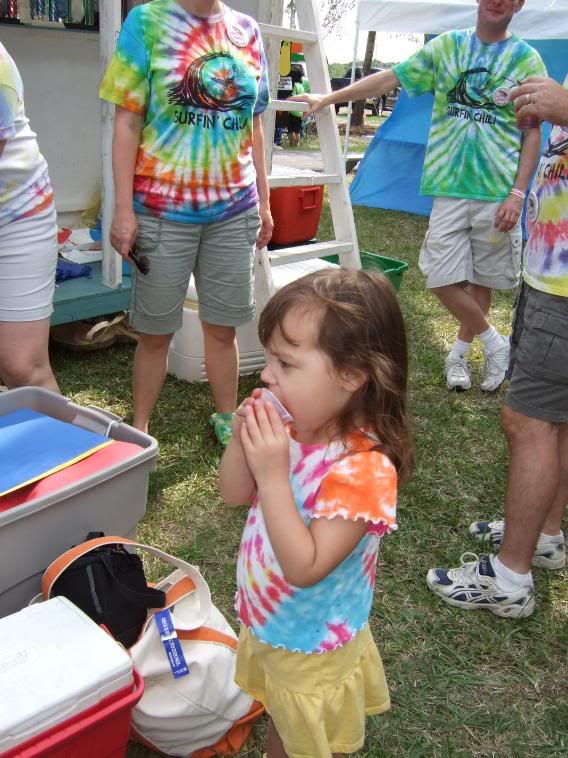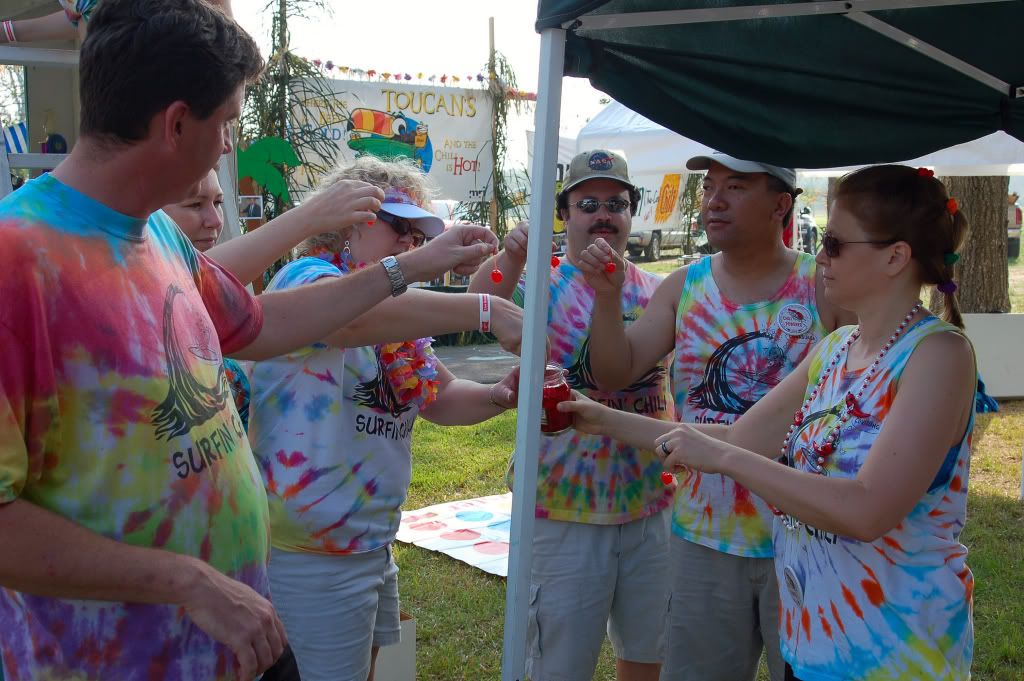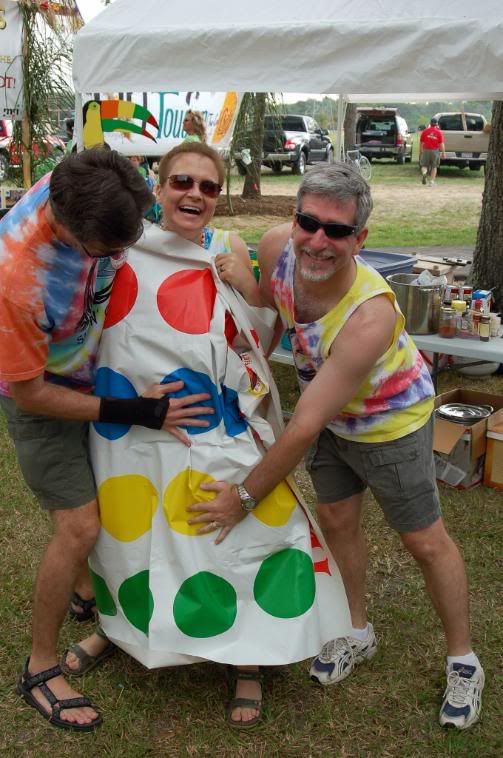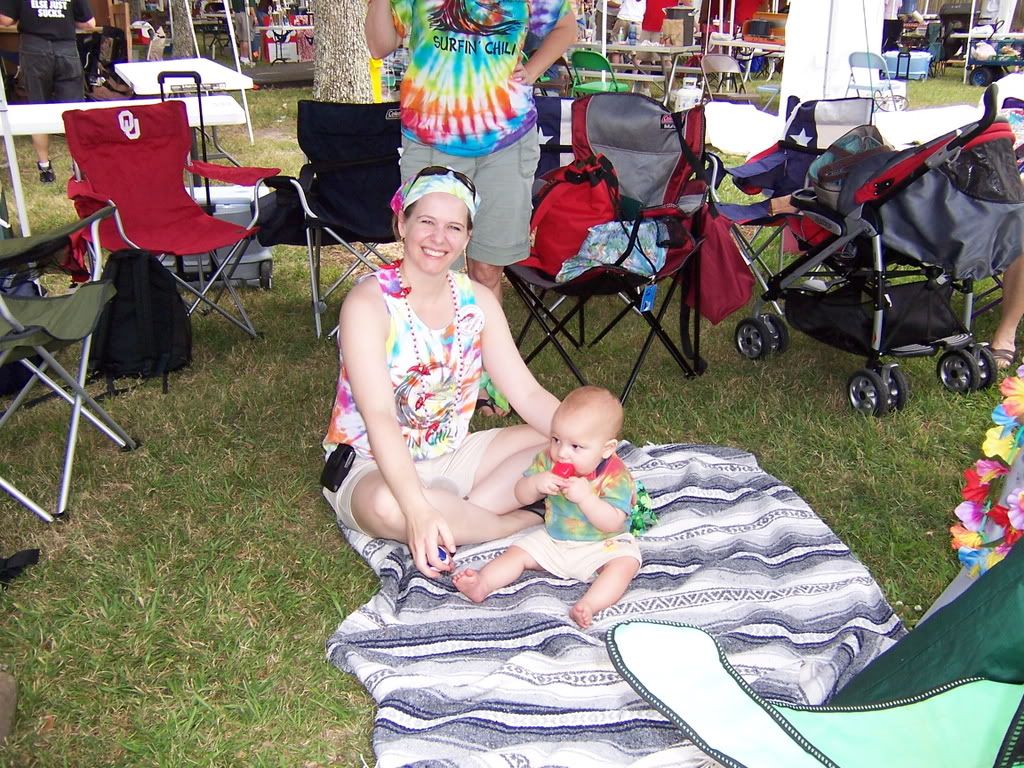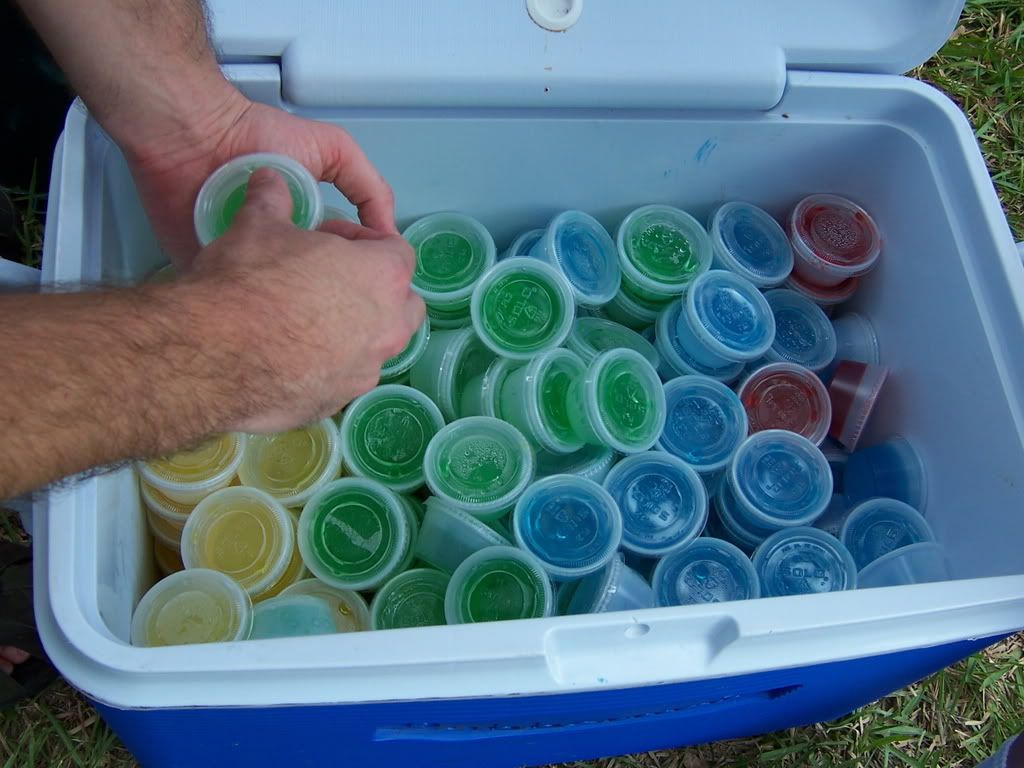 Singing "Wasted Away Again in Surfin Chili-ville"

Games: trivia, grapefruit, spoons, skit readthrough, and the flat pyramid.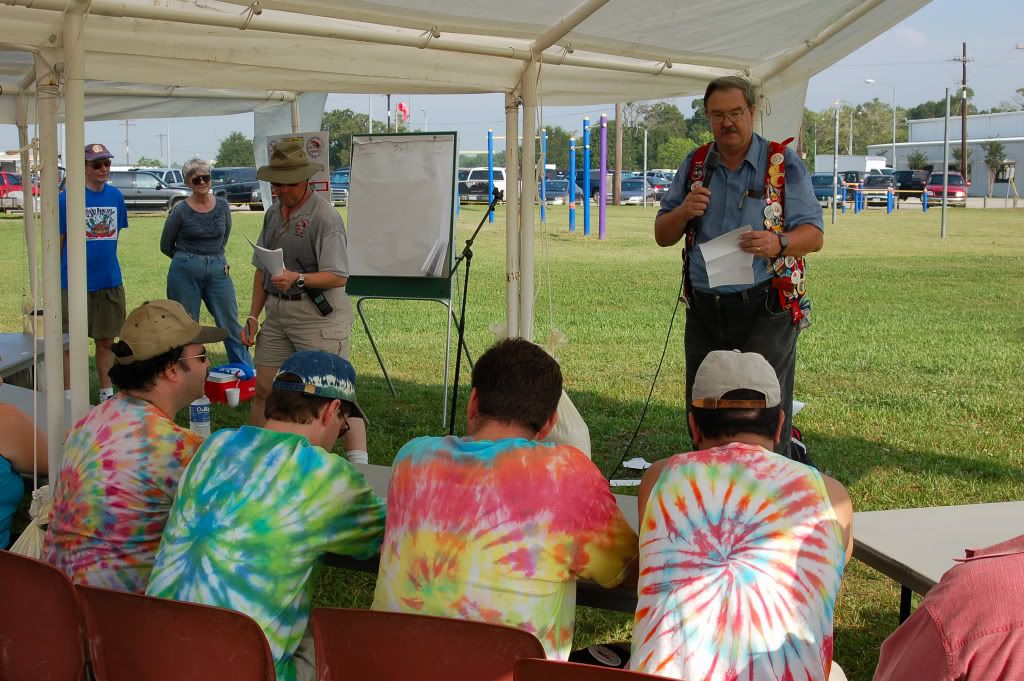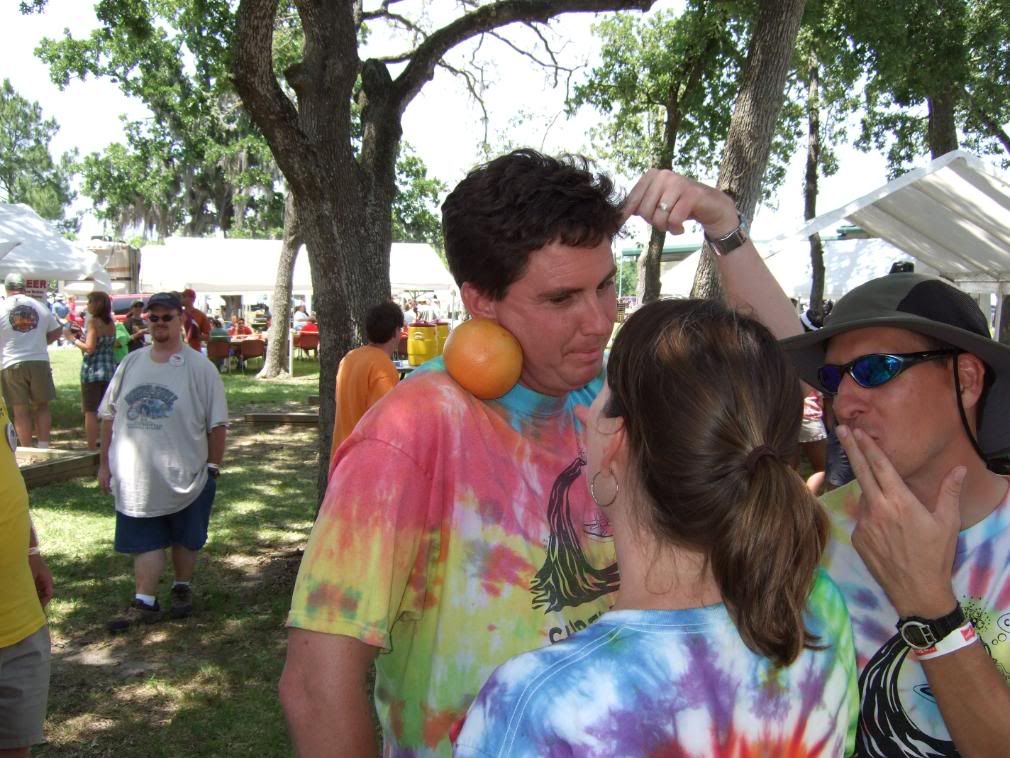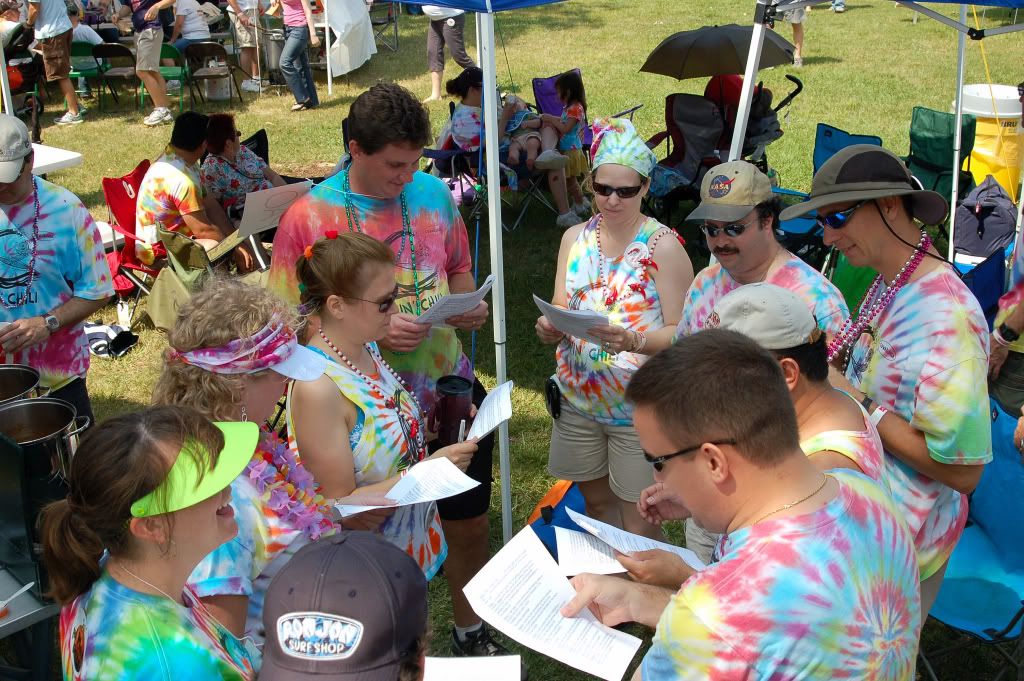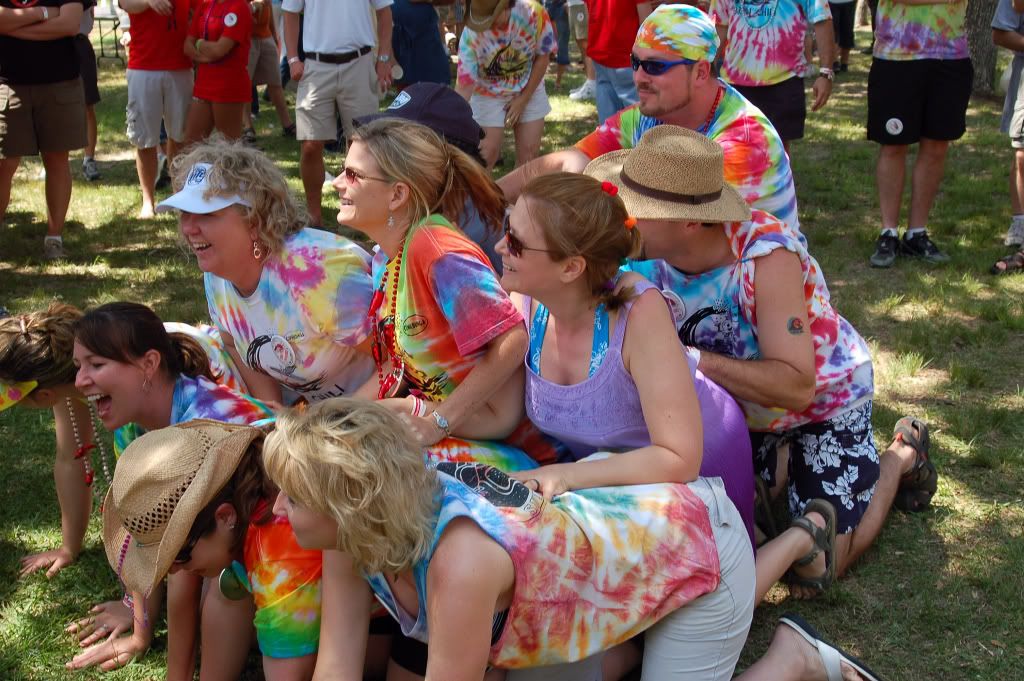 Cooking up a storm!
Our skit: CSI: NASA, poking fun at a Texas polygamist cult, the Mission Operations Directorate reorg, the new HSPD-12 badges, Constellation, a scandal within the Chili Cookoff judging, and where we found out Who's on Flight, What's on Capcom, and I Don't Know's on EVA..
We won a couple of awards: third place in Showmanship, and a second in grapefruit pass. The judges didn't go for our flat pyramid..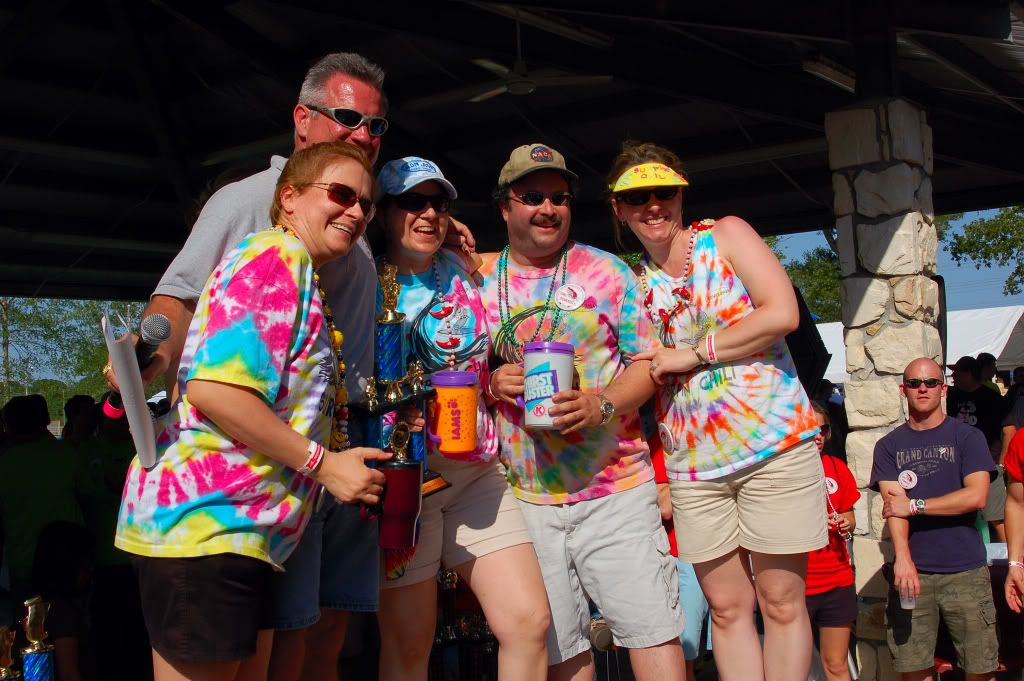 See you in 2009!